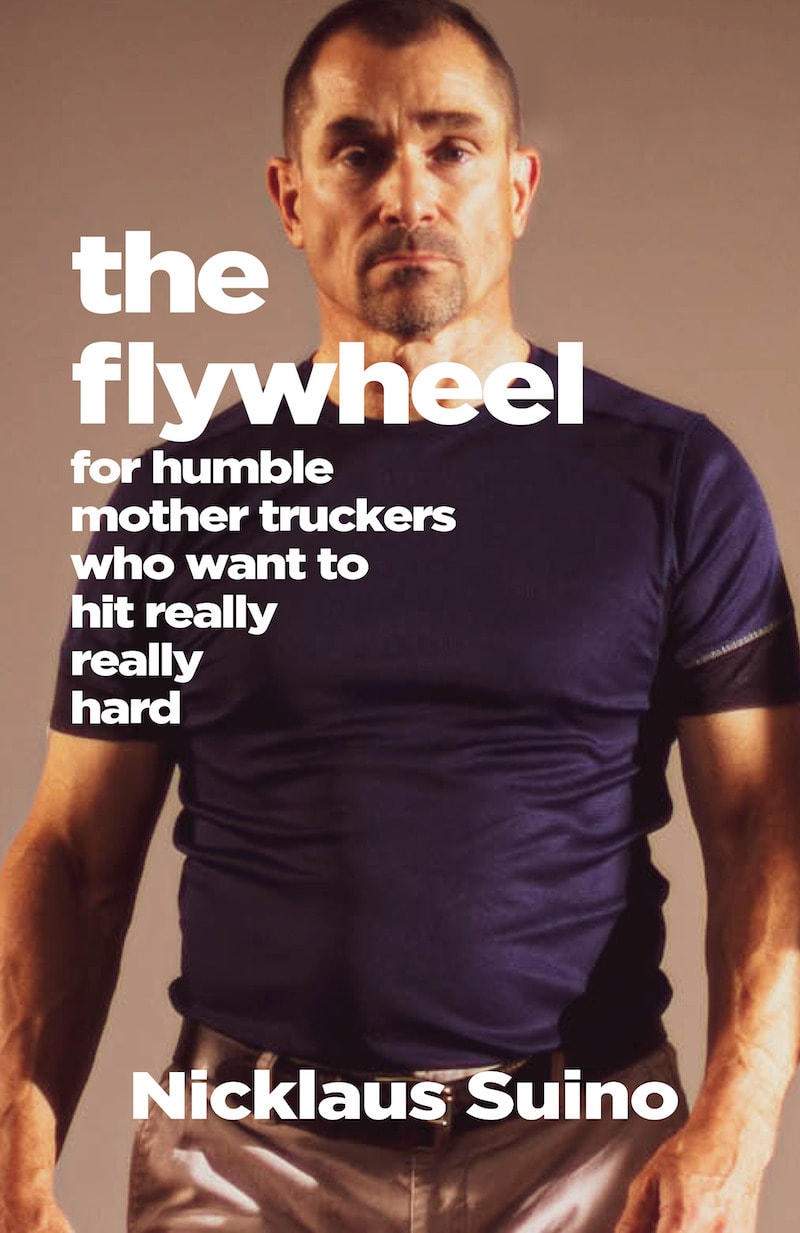 How to Punch Harder
The Flywheel - a simple system for humble lunchheads who want to punch really, really hard.
The Flywheel is a simple striking system for simple-minded people based on key principles. It helps eliminate many common mistakes. It will give you the tools to strike harder and faster with less effort while moving smoothly, maintaining your balance and exposing yourself to less risk. You can:
stay fit with a few hours a week on the heavy bag.
get better at self-defense.
amplify your power for karate, kick-boxing, Muay Thai, or whatever harebrained system you already practice.
raise your game for sparring or ring fighting.
Don't be stupid and get into bar fights or street fights. Even so-called "winners" in brawls, bare knuckle contests and boxing matches get injured and risk brain damage. You may also wind up in court, where your reputation, your money, and your freedom are at risk.
Having said all that, being able to punch and kick really, really hard is good, clean fun.
How can you learn the Flywheel system?
Order the book on Amazon
Sign up for the intro course (coming soon)
Sign up for the complete Flywheel course (coming soon)
Take online classes in the Flywheel System (coming soon)
Get certified (coming soon)
Flywheel Intro Course (coming soon)
Complete Flywheel System (coming soon)
Certification (coming soon)