PERMISSION
To Absolutely CRUSH
What's Holding You Back
---
And Create a Spectacular
Life for Yourself!
LEARN MORE

▸
Nick Inspires Positive Change
Nick began studying personal transformation decades ago and never looked back. His life's mission is to learn the fundamental principles of success, apply them, and share them with people who want to work on building a better life.
He's been called "one of the leading martial arts instructors in North America," but his influence radiates far beyond the dojo. Author of nine books, including LOOK UP! and BUDO MIND AND BODY (named "Essential Gear" by Black Belt Magazine), and owner of seven businesses, Nick has helped transform professionals, business owners, athletes, martial artists, and regular people with his presentations, training and mentoring.
---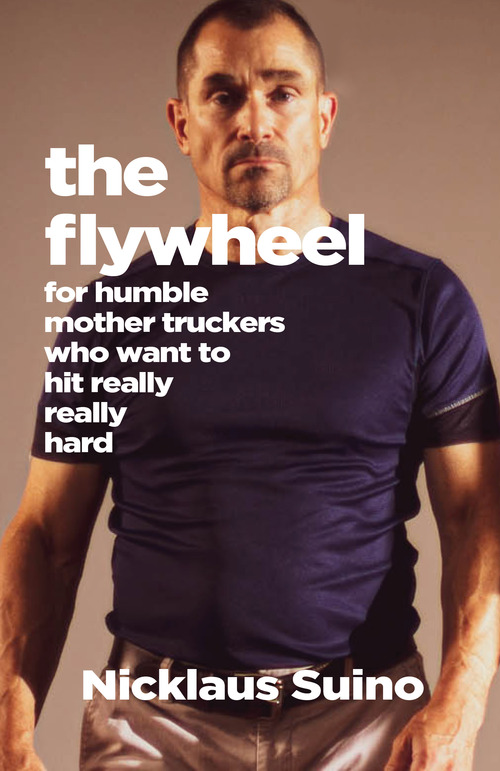 The Flywheel
For Humble Mother Truckers Who Want to Hit Really, Really Hard
Listen carefully and try to keep up!
The concepts in this book can help you hit a lot harder. If you do the work, you'll make the person holding the focus mitt gasp when you hit it. You may pop an air shield or break a heavy bag in half. In self-defense (don't pick fights) you could drop your attacker to the pavement like a cold side of beef. It could save your life.
Whether you're into self-defense, sparring or winning tournaments, it's good to know how to hit hard and hit fast with little effort, and how to do it while moving smoothly, maintaining your balance and exposing yourself to low risk.
---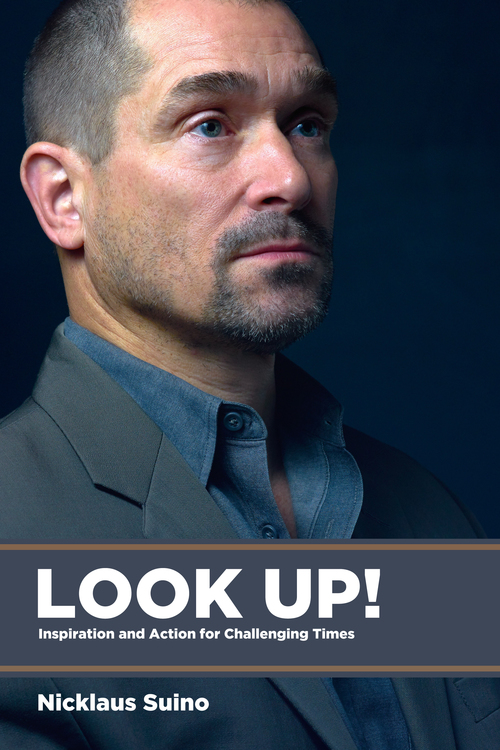 Look Up
Inspiration and Action for Challenging Times
Is there a disconnect between where you are right now and where you wish you could be if just a few more things went right?
Do you keep feeling that things really, truly could be better?
If you're like most people, there are probably a few things about your life that you'd like to change. Maybe there are a lot of things you'd change! It can be challenging and exhausting to get up, day after day, and keep facing the same kinds of problems over and over.
Wouldn't it be refreshing to find a path to solving at least some of the things that keep you from living the life you want, finding the love you want, or leaving your mark on the world the way you believe you're here on earth to do?
Read LOOK UP! for inspiration and action to help you get started on the path to your highest calling!
---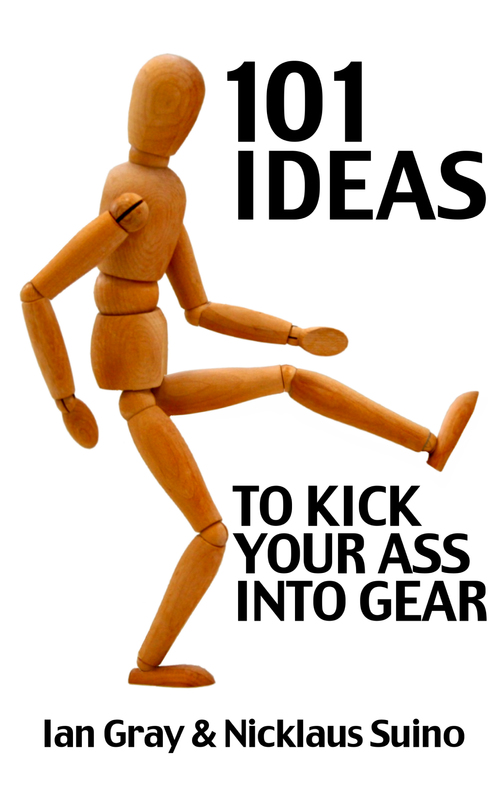 101 Ways To Kick Your Ass Into Gear
by Ian Gray and Nicklaus Suino
We spend more time glued to our glutes than ever. The latest numbers suggest that the average person spends sixty hours or more a week using his butt as a base of operations. That's why we've presented you with 101 activities ranging from those which would cause any rational person to tremble in fear — like organizing your office — to things that you may consider just an ordinary weekend pastime — like jumping into the abyss with a giant rubber band tied around your waist. The plan here is to put some dare in your derrière, and some juice in your caboose, some whoosh in your toosh. And to help you get out of the rut created by your butt. So what are you waiting for? Pick a chapter and put some hum in your bum, some flair in your fanny, and some kick in your can! After you've done a dozen or so of these activities, you'll look back and wonder how you ever managed to spend so much time parked on your posterior!